Hi there, guys and dolls!  Recently Andrea and Heather, the two behind my pen name, had the pleasure of speaking with reviewer and blogger extraordinaire, Lisa A. Kelly.  She's such a treat.  We wanted to share our little chat with her here today and as the song goes, 'to know her is to love her,' and we'll add that it's because she's just that much fun.  Check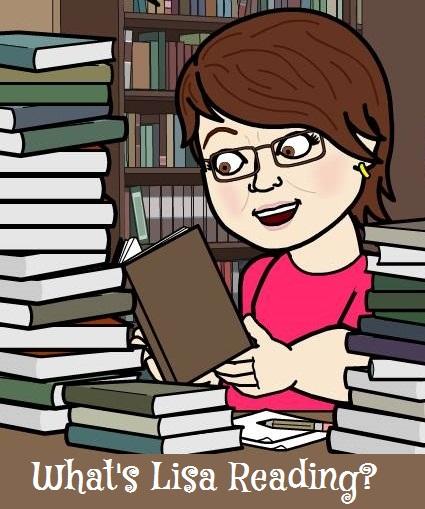 out her blog — Lisa K's Book Reviews, as well as Twitter  A swinging time is had by all.
Lisa: Hello ladies. It's great to have you here!
Andrea:  Hi Lisa!
Heather:  It's so nice to be here 🙂
Lisa:  Why did you choose the 50's for your novels?
Andrea:  We chose the 50's for our series because it was an interesting time of great confidence with the post-war suburban boom.  There was a sense of idealism combined with underlying tension-filled dark shadows.  Of course, the fabulous, feminine fashions complete the picture
Heather:  Being that Poppy Cove is a dress shop/design atelier, we wanted to set it in a time when those skills were valued, yet common place in the average town or neighborhood.  It was also a very social time, when manners and mores were so very important and although there were wild times, they were full of allusion and innuendo, fun for thought and misunderstandings of suggestive behavior, rather than blatant language or actions.
Lisa:  What sort of research did you do for your setting, the era and the fashions?
Andrea:  Our research sources were varied. Old movies, advertising journals, magazines, websites about manners, etiquette and lifestyles in relationship to men, women, marriage, domestic issues.  We also have spoken with historians of the Santa Barbara region who provided us with photos, maps, stories and articles about our chosen time period to help shape the descriptions of our world.
Heather:  There was so much influence from consumerism — it's hard to tell which was the bigger directive — the consumer upon advertising or advertising shaping the public.  Personal history also helped us.  We talked with family and friends, looking back at old photos and asking questions about their experiences and impressions of the time as well.
Lisa:  Is there any part of either of you in Daphne or Margot?
Andrea:  I think that there is a part of each of us in Margot and Daphne.  I also feel the girls help us bring out things in ourselves.
Heather:  We do learn a great deal about ourselves through those two!  I would say that Andrea is more like Daphne, sporty, impulsive and spontaneous, while I am more like Margot, a bit contemplative and introverted, more interested in what happens behind the scenes rather than being in the spotlight.
Lisa:  Who of the two of you is a bigger fashionista?
Andrea:  We are both fashionistas in our own ways.  Heather has an eye for style, design, color and technical aspects.  She was actually a professional designer and dressmaker.  I have also had a keen interest in fashion which included writing a column for a newspaper in the past.  I love accessories, especially handbags and hats.  We share a passion for the styles of the 50's that were gorgeous, flirty and fun.
Lisa:  Please share a little about your new Poppy Cove mystery.
Andrea:  We're happy to announce our second book in the Poppy Cove Mystery Series, DEATH OF A BEAUTY QUEEN, published by Cozy Cat Press, is now available on Amazon and Kindle.
Heather:  It starts with the Fall Fashion Show and poor Miss Santa Lucia, Nora Burbank, meets an early demise soon after.  Mix in glamorous beauty, royalty, jewels and cat fights, plus romance and you've got DEATH OF A BEAUTY QUEEN!
Lisa:  Are there any plans for a new series or stand alone book?
Andrea:  Heather and I have a few ideas about a couple of other series premises that we are just tossing around at the moment that we feel would be fun to write together.  We also want to build and maintain a website for Poppy Cove.                                                            Heather:  I'd also like to play with making some of the designs come to life as real garments.  The challenge right now?  Finding the time to make that happen!
Lisa:  Please tell us something about yourselves you would like the readers to know.
Andrea:  There is nothing like writing a good story and sharing it with readers.  Research is fascinating and there's always plenty of chatter, laughing and plain old fun when we write our stories.
Heather:  We really do have a great time plotting and planning out our stories.  Our hope is that others enjoy reading them as much as we do writing them.  Also, we have some great plans for our girls.  Stick with us to learn how Santa Lucia's social set grows and changes.  We have plans to unearth past histories of some characters and evolve others in future novels.  It's gonna be a fun (and a titch murderous!) ride.
Lisa: Is there anything else you'd like to mention?
Andrea:  We'd also like to mention that we are so grateful for all the support that Barbara Jean has received.  What fun it is to have her in our lives.
And there you have it, folks.  Do check out Lisa's blog and read about all the other wonderful people she shares with us all.  Thanks again for dropping by.
Toodles,
Barbara Jean